Starborne: Sovereign Space
Game Overview
We've added a new Game Overview tab allowing you to see the state of the game at a glance. Additionally, navigation of the rankings, alliances and player profiles has been streamlined and all of the relevant information is now shown in one unified panel.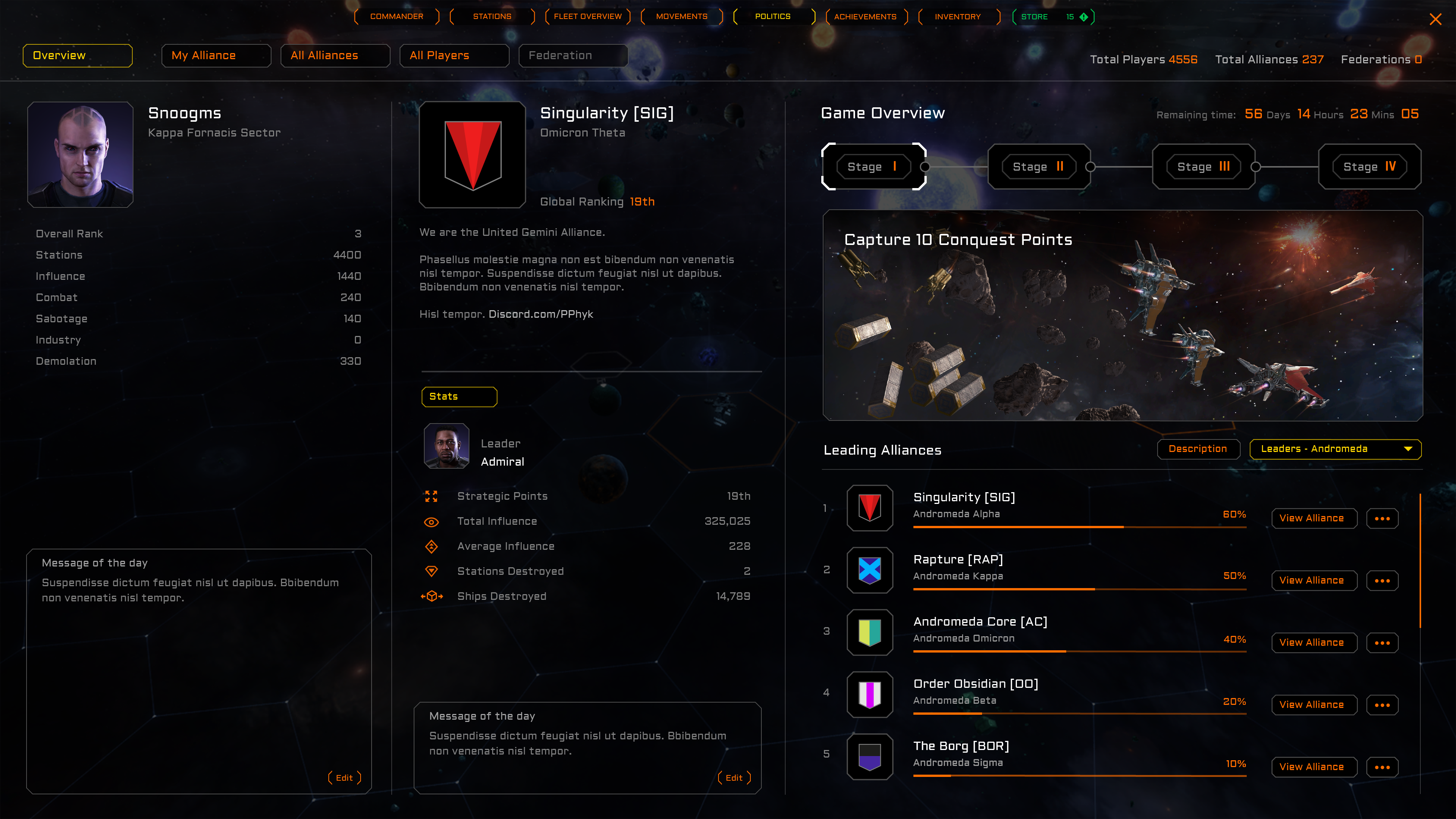 Achievements
The Achievements panel has been overhauled to bring it in line with our UI redesign. Achievement stages are now always visible even if you are not actively making progress towards it.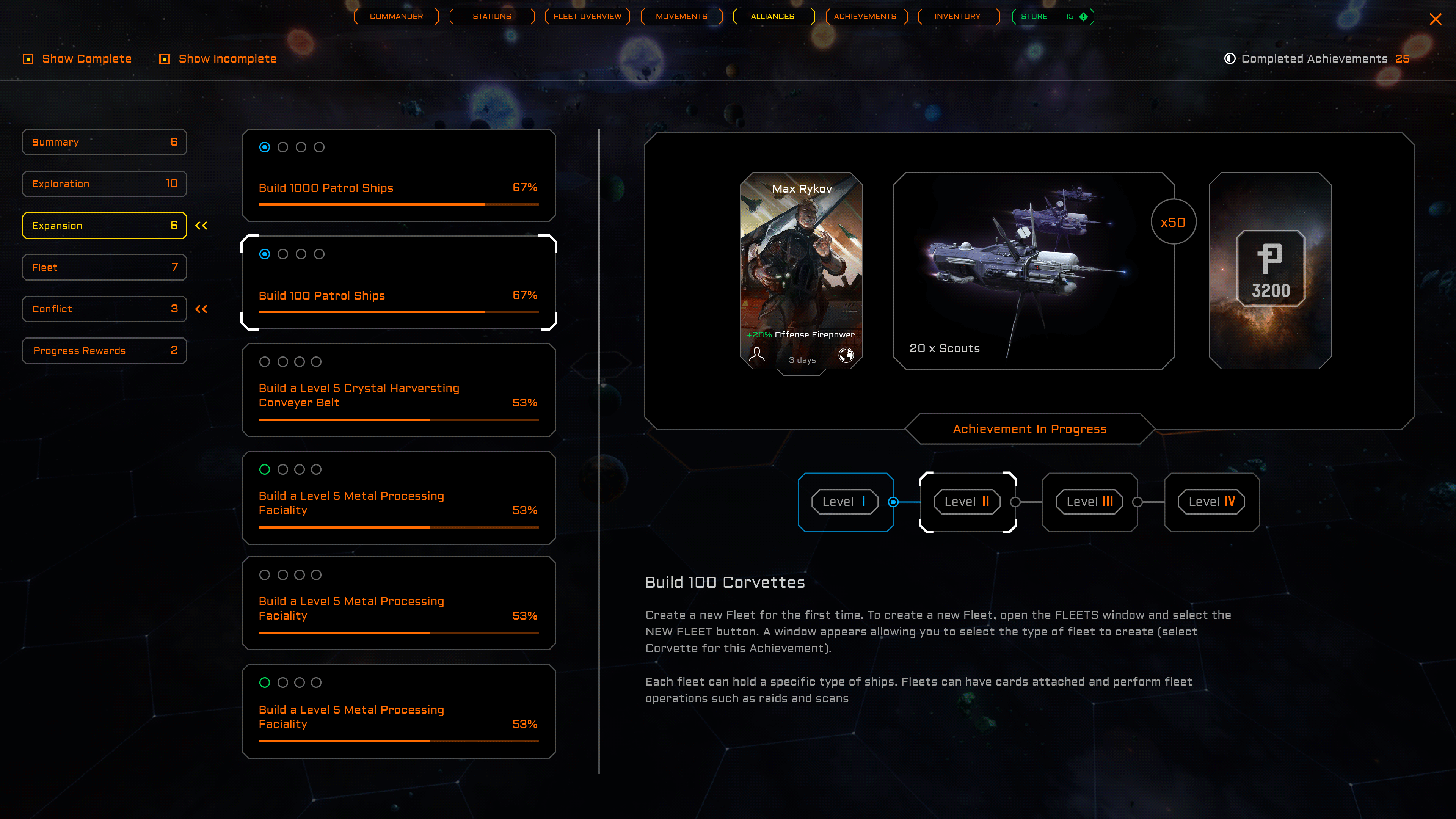 New Cards
ESA Permit, Command Overhaul, Sensor Overload and Reactive Armor are coming to Alpha 8!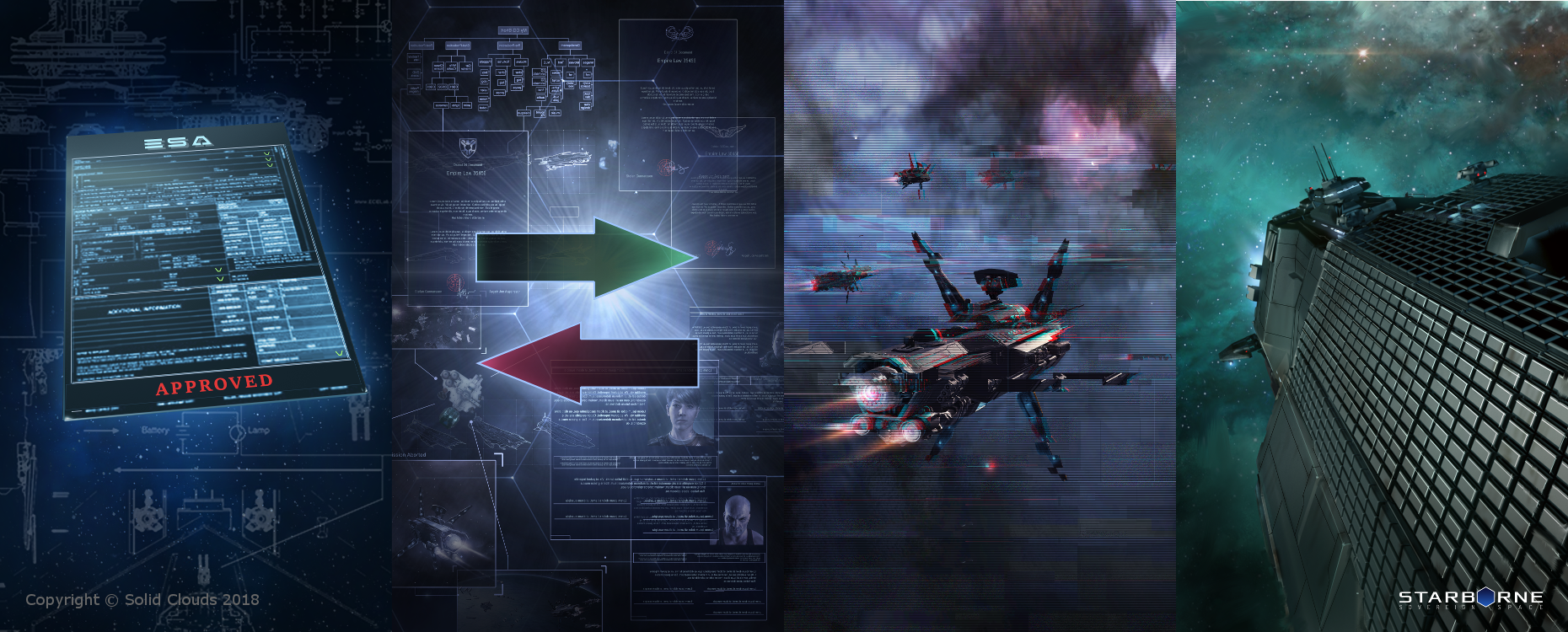 Get Starborne: Sovereign Space